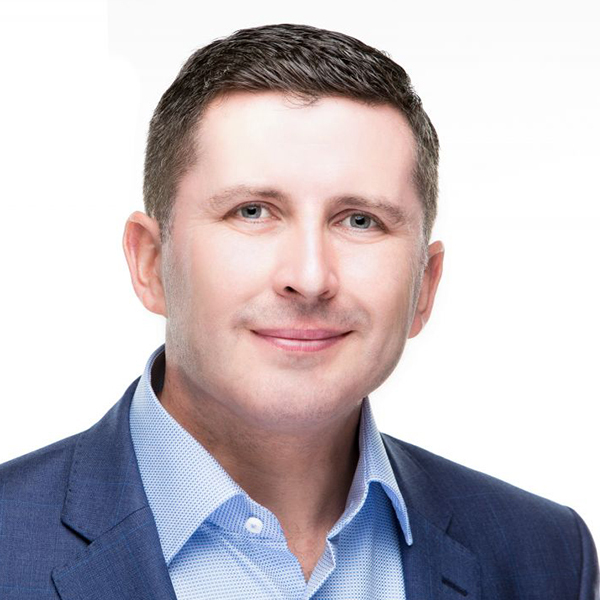 Jonathan Healy, Broadcaster
After graduating with a degree in law from University College Cork, Jonathan Healy worked in radio, television and online media for two decades.He has been a presenter with Newstalk 106-108fm and a senior correspondent with Sky News, with his work featuring prominently on both stations.
Jonathan also has experience working with TV3, RTE, FM104, The Cork Independent and Cork's 96fm.
Having conducted thousands of interviews with people from all walks of Irish life, he is a skilled interviewer and proven cross-platform content creator with extensive contacts across politics, business and public relations throughout the country.
Jonathan is also a proven event facilitator and engaging MC. He has also delivered high impact voice-over work for corporate videos and campaigns. In a shifting world of communications, he can help make your story stand out and ensure your message is heard.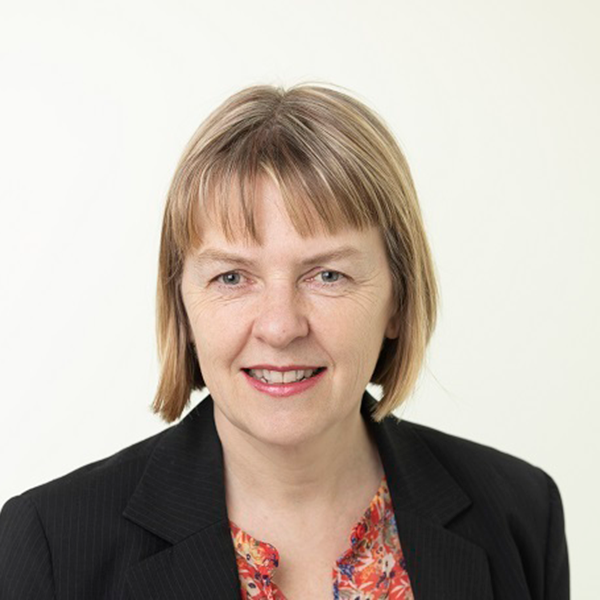 Liz Carroll, Network Manager, Construction Professionals Skillnet
Liz Carroll is Network Manager with the Construction Professionals Skillnet. Liz has over 30 years' experience in learning and development and has worked with people at all levels, from early school leavers to Masters level, and in multiple sectors, including over 11 years with SMEs, as Training and Development Manager with ISME. She has worked in the construction sector since 2017. Liz has been a member of the Expert Group on Future Skills Needs and the Public Awards Oversight Committee at QQI. She was a Director with ECO-UNESCO for 15 years and was Chair for 5 of those years as well as serving as Secretary and Treasurer. Liz is also a professional coach.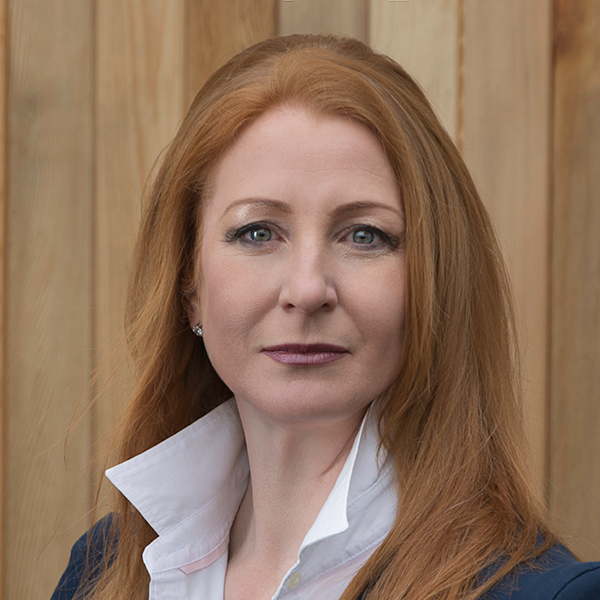 Emma Hayes MCIAT, Dip Arch Tech, BSc Arch Tech, MSc BIM Management, RIAI Arch Tech, Managing Director, Digital Built Consultants Ltd
Emma Hayes, is Managing Director of Digital Built Consultants, a leading Building Information Modelling (BIM) and Digital Information Management consultancy firm who support and guide clients from the Architectural, Engineering, Construction and Owner-Operated (AECO) industry throughout their digital transition and BIM adoption journey. She has over 20 years' experience in the AEC industry in Ireland and internationally. She is a Chartered Architectural Technologist and holds a Bachelor's Degree in Architectural Technology from Dublin Institute of Technology (DIT now TU Dublin), and a Master's Degree in BIM Management from Middlesex University.
Emma is actively involved in driving progress in BIM adoption in the AEC industry. She is a non-executive director on the board of the Construction IT Alliance, the chair of the SME advisory group to the Irish Government Construction Sector Group for Innovation & Digital Adoption and is an industry member of the 'Leadership and Cultural Change' pillar of the Build Digital Project. She has presented research papers at international conferences such as the CitA BIM Gathering and is on the Judging Panel for the BIM Excellence category at the Irish Construction Excellence Awards. She mentors and supports the development of women's careers in BIM through her role as the Irish Regional Leader for the Women in BIM (WiB) network. She is also a part-time lecturer on the MSc Applied BIM Management, TU Dublin and the MSc BIM Management, Middlesex University, London.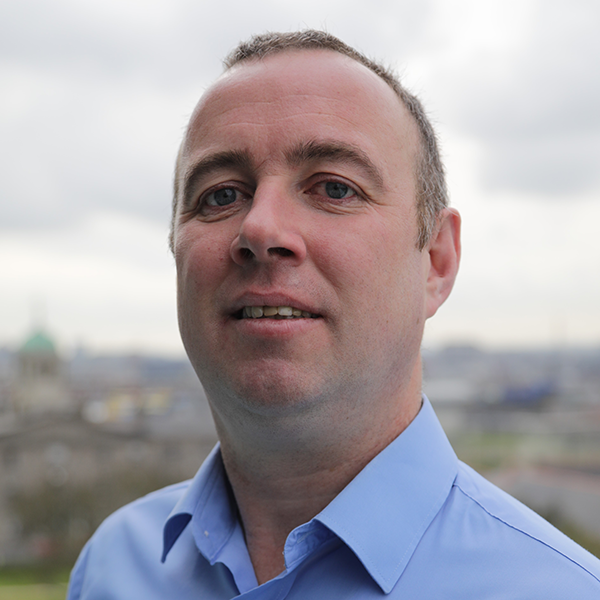 Robert Moore, Project Lead, Build Digital Project

Robert Moore has been an Information Manager since 2012 and has been involved in the AEC industry since 1995. His background is in the MEP sector, where he has worked for both design consultancies and install contractors in a variety of practice types, from small local firms to large multidiscipline multinational companies within Ireland and internationally in Germany, Australia, and the UK.
Robert has had an interest in Lean since working in a large semiconductor facility in 2012, where Lean methodology was part of the standard way of working. He now has a passion for reducing waste and adding value through Lean techniques.
Robert gained first-class honours Construction Informatics MSc and has published three papers, two on information process standards and a third paper on the Irish digital transformation roadmap. Robert has presented at several conferences and events on the topic of Information Management. He was the first person in Ireland to receive the RICS BIM Managers certification.
Prior to taking up the role as Build Digital Project, Project Lead, Robert was working client-side in the public sector with the Grangegorman Development Agency (GDA). He was the Information Manager and advised the Agency on the managerial and technical requirements for information management across the development of Grangegorman. Developing internal processes to increase the effectiveness and efficiency of the agency, he worked with the supply chain to develop their capacity to deliver a quality product.
Robert is a current and active committee member of the National BIM Mirror Committee and co-authored CEN/TR 17654:2021 'Guideline for the implementation of Exchange Information Requirements (EIR) and BIM Execution Plans (BEP) on European level based on EN ISO 19650-1 and -2'. Robert previously participated as a Lean Construction Ireland (LCi) Leadership Group Member, BIM Innovation Capability Programme Client Working Group Member and Eastern BIM Region Steering Committee Member.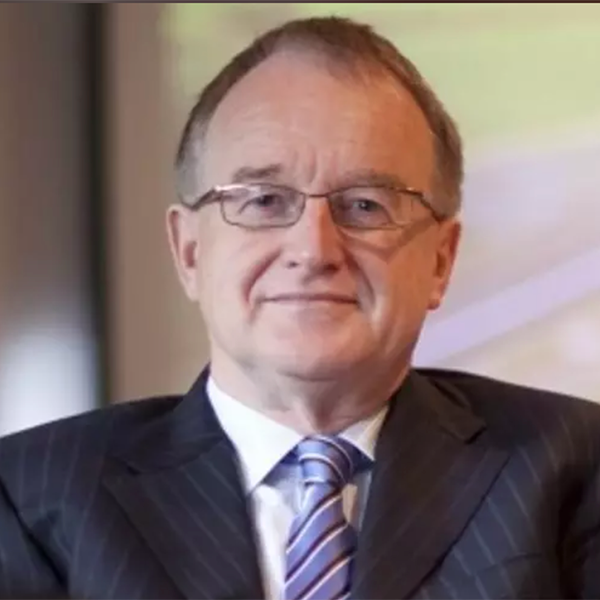 P J Rudden, Chairman, Innovation and Digital Adoption Sub Group, Construction Sector Group (CSG), Department of Public Expenditure and Reform
P J Rudden is Chairman of the Innovation and Digital Adoption Sub Group at the Construction Sector Group (CSG) in the Department of Public Expenditure and Reform since September 2020. He is also one of the External Members of the Project Ireland 2040 Delivery Board on the National Planning Framework and the National Development Plan since March 2022. He is a past President of Engineers Ireland (2011-2012), a Chartered Civil and Environmental Engineer qualified from UCD and a member of various international professional bodies.
He has significant national and regional experience in infrastructural planning, design, procurement and project management and has led and delivered major public and private sector projects in Ireland, UK and the EU Commission. As Director of RPS from 2002 to 2019, he was responsible at various times for strategy, business development, energy, environment, circular economy, marketing and communications. From 2010 to 2019 he was also Consultant Director of the EU Commission Secretariat for the European Green Capital and European Green Leaf awards across the Member State cities on urban sustainability and climate action.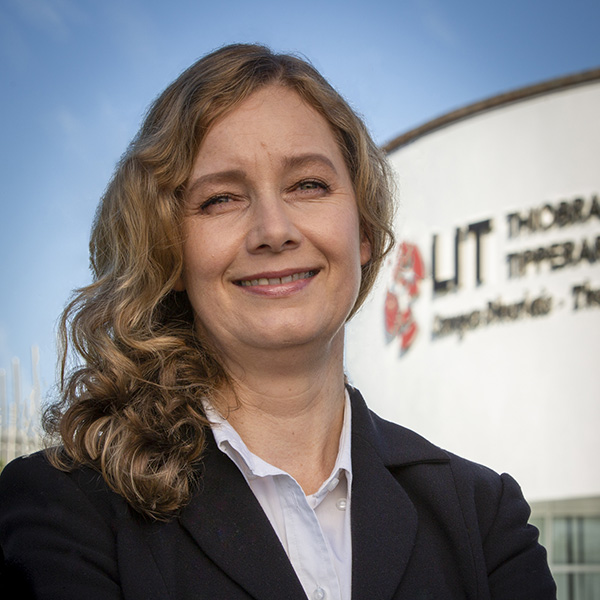 Elisabeth O'Brien, DASBE Manager, Digital Academy for the Sustainable Built Environment, Technological University of the Shannon: Midwest Midlands
Elisabeth O'Brien is a Chartered Architect (RIAI) and Sustainable Energy Engineer, previously managing an architectural practice for 17 years by specialising in the design and construction of sustainable retrofitting and new builds. She is the DASBE Manager (Digital Academy for the Sustainable Built Environment) at the Technological University of the Shannon (TUS): Midwest, developing new programmes to enable career progression pathways in collaboration with and for the construction industry. She has extensive experience in sustainable energy efficient design and project management within the construction sector and has a wealth of knowledge on renewables, energy auditing, sustainable techniques and technologies. She carries out various Train the Trainer and e-Training courses, as well as presenting at many Energy and Sustainability forums In Ireland and across Europe. Lis has developed a number of training programmes such as the suite of NZEB courses for the Irish ETBs, VET curricular across Europe in energy efficiency, circular economy and digitalisation, BIMzeED and Green Public Procurement training for the construction industry. Lis is involved in a number of BIM and NZEB expert panels including the National Specifications Skills for NZEB in Ireland, the EWI, External Wall Insulation expert panel, EU Pact for Skills and an active member of the National Standards Authority for Ireland, NSAI e-committees for Slating & Tiling and NSAI Retrofit SR54 for Existing Dwellings.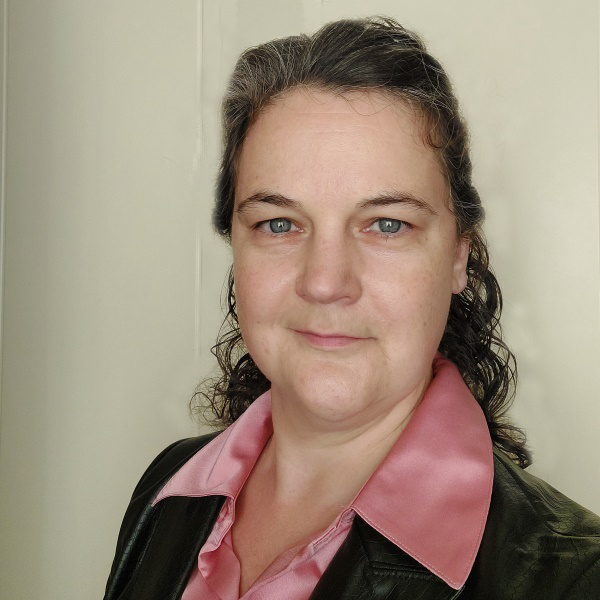 Dr Avril Behan, Project Director for the Build Digital Project, TU Dublin
This project is being delivered in partnership with CitA, Galway-Mayo IT (TU Atlantic), Munster TU (MTU), University College Dublin (UCD), and Waterford IT. The Build Digital Centre of Excellence, through funding from the Department of Public Expenditure and Reform, with support from industry, and under guidance from the Construction Sector Group's Digital Adoption and Innovation Subgroup, will transform the Irish construction and built environment sectors through leadership, cultural change, adoption of digital standards and procurement, improved education and training, and implementation of measures to significantly increase the sustainability and climate response of the sector. Avril is a former Director and Dean of the College of Engineering & Built Environment at TU Dublin. She has over 25 years of experience across digital and lean construction, building information management and modelling (BIM), and geomatics (land surveying, photogrammetry, and remote sensing) having worked in Ireland, Switzerland, and the Netherlands in both public and private sectors. Avril is a Chartered Geomatics Surveyor and Fellow of both the Society of Chartered Surveyors Ireland and the Royal Institute of Chartered Surveyors. She is also a Director of Lean Construction Ireland.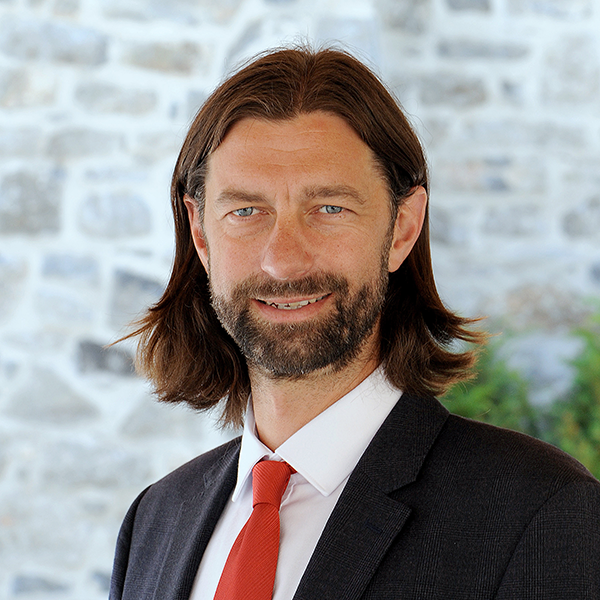 Chris Chambers, Regional Director, Clancy Construction
Chris Chambers is Regional Director with Clancy Construction, a nationwide main contracting business founded 75 years ago in 1947. The company prides itself on its strong core values and its reputation for being "Built on Partnership" embodied by its collaborative and innovative approach to construction in Ireland.
Chris graduated with a Civil, Structural and Environmental Engineering degree from Trinity College Dublin in 1998. Chris believes strongly in continuous improvement and recently completed a Master's Degree in Business at the IMI in Dublin. He is also a Chartered member of the Chartered Institute of Building. Chris represents Clancy on the national MBCA council.
He is a member of the Construction 4.0 Committee and the CSG Innovation and Digital Adoption Committee. He also leads Clancy's innovation and continuous improvement committee and is a firm believer in change for the better.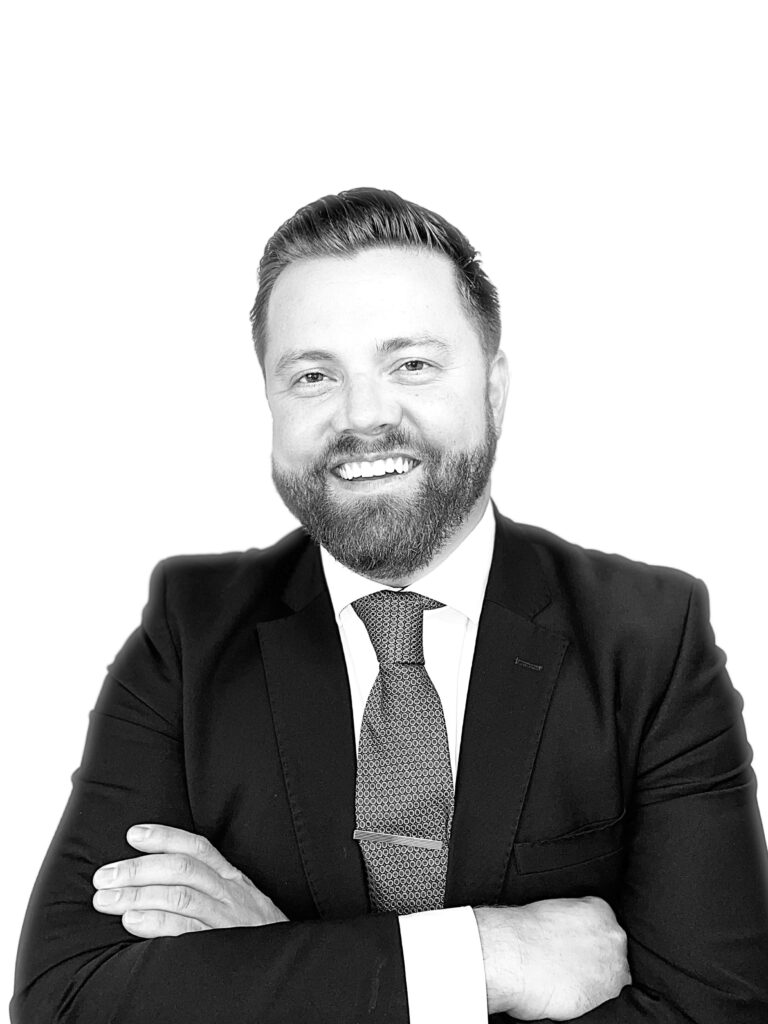 Cillian Kelly, Head of Digital Project Delivery Ireland & Europe, John Sisk & Son
Cillian has extensive knowledge and experience of Digital Transformation within the AEC sector, working as Head of Digital Project Delivery Ireland / Europe for John Sisk & Son Ltd. Cillian is a Charted Construction Manager and industry expert in Digital Construction, Smart and Connected Buildings, Information Management, DFMA, MMC, BIM, Design Management, and Innovative Technology.
Cillian has utilised Digital Construction on a range of projects across Ireland, Europe, and the UK for over a decade and he has provided a technical solution for clients on a large range of significant Life Science, Datacentre, Commercial, Industrial, Tourism, and Healthcare projects with a proven track record and multiple industry awards.
Cillian has excellent experience in providing training, education, and awareness for Design Consultants, Subcontractors, and Suppliers ranging from all sectors across the industry including Architectural, Engineering, Civil, Building Services, and Manufacturing.
Cillian is actively engaged in the industry digital transformation "Construction 4.0" with a collaborative approach towards MMC and Platform Design for Manufacture and Assembly (P-DfMA) promoting suitability in design and construction to achieve Net Zero Carbon Building.
Deputy Chairman, and CIF's Digital Ambassador for Construction. Cillian is an Action Leader under the CSG and an Industry representative supporting the Build Digital Project across the digital transition agenda. Cillian also sits on the Board of Directors with Future Cast, powering technological innovation in quarrying and construction.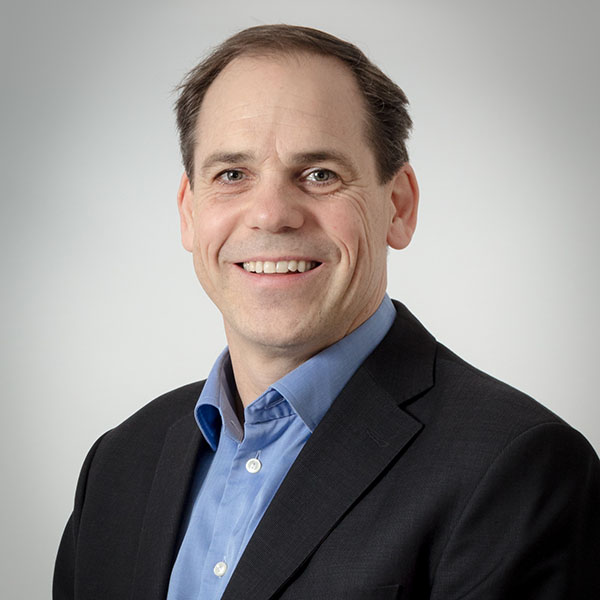 Lars Christian Fredenlund, CEO, Cobuilder
Lars Christian Fredenlund is co-founder and CEO of Cobuilder – a cutting-edge software platform for data management in the construction industry. Lars is a member of Construction Products Europe – Task Group Digitalisation (BIM), an advisory board of the European project to DigiPLACE. He is Technical leader of two EU projects on REACH and CPR: ChemXchange and ProductInfoX. Lars is a member of buildingSMART International working with open standards and a true supporter of GS1 standards leading the work on the Digital Supply Chain in Built Environment. He is an advisor to governments and National/European associations on data aggregation and exploitation. He works across Europe with all actors promoting the importance of implementing Smart CE and Data Templates and how this can enable Industry 4.0, the Green deal and the Circular Economy. He is CEO and co-founder of Cobuilder, an experienced founder with a demonstrated history of working in the information technology and services industry. He is a strong entrepreneurship professional with a background as a carpenter. He holds a Bachelor of Engineering degree focused in Construction Engineering from Høgskolen i Oslo (HiO).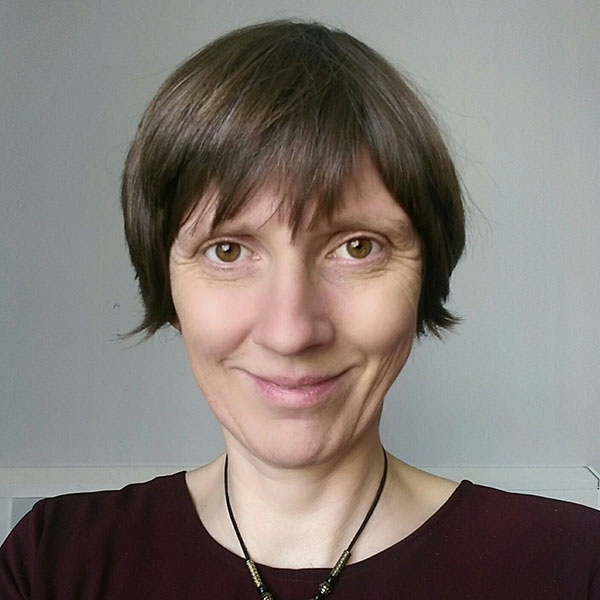 Anna Boch, Estates Manager, Health Service Executive (HSE)
Anna works on the National Estates Information System (NEIS), Capital & Estates Department HSE. She is responsible for Change Management, Benefits Realisation, Communications & Training for NEIS.
Anna qualified with a BE (Civil) and a MSc in Leadership and has 20+ years' experience in the construction project management, with 15+ years' experience in the Capital & Estates Department at the HSE.
Anna is passionate around supporting positive change and digital transformation.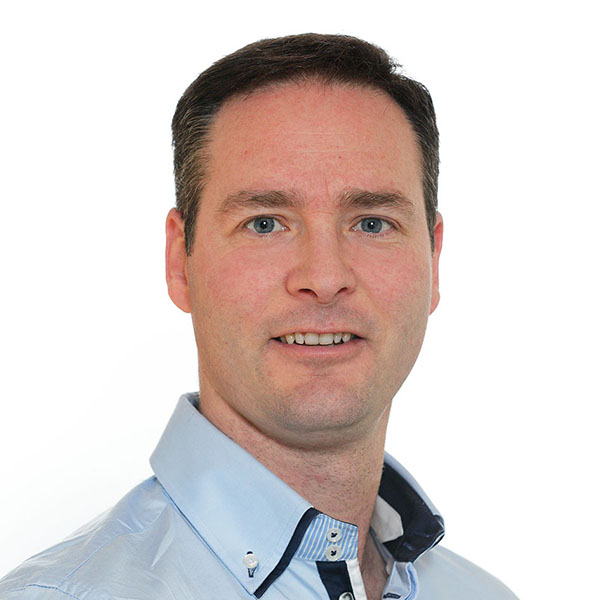 Martin Searson, CEO, Quality Positive
Currently CEO of Quality Positive Limited, specialising in providing support services and technical advice to the Engineering & Construction sector, related to Operational Excellence, Sustainable Construction, Modularisation and Process automation. Martin has over 20 years M&E industry knowledge, with a qualification and background in the biopharmaceutical industry. He previously held the role of Group M&E Quality & Lean Manager for a large M&E Engineering and Civil Construction firm for 8 years. He has extensive quality management experience following work on key projects across a range of sectors including semiconductor, data centres, biopharmaceuticals, windfarms, substations up to 400kv, industrial manufacturing, commercial fit-outs and residential projects, across Ireland, UK and mainland Europe. Winner of six National Quality Awards (with 7 consecutive nominations) and a Lean Business Ireland Award in 2019, for his approach and implementation of quality management and lean construction principles across a company, operating in Ireland, UK & Europe. Martin holds a Masters in Quantity Surveying and an Honours Degree in Applied Science from Trinity College Dublin.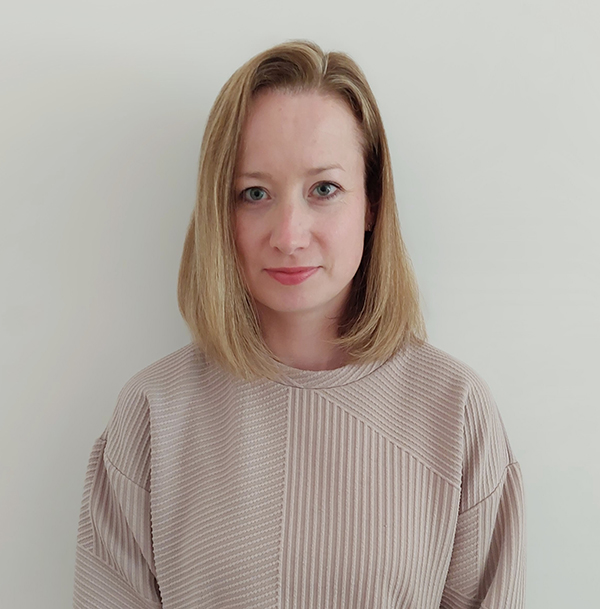 Magdalena Hajdukiewicz, Lecturer, NUI Galway
Dr Magdalena Hajdukiewicz is a chartered engineer and lecturer in Mechanical (Energy Systems) Engineering at NUI Galway. She has 10 years of experience working in academia and with industry in areas of sustainable built environment, monitoring, computational modelling and appraisal of building performance, with the aim of reducing energy consumption and utilisation of passive solutions. Magdalena has been successful in establishing links for collaborative research between academia and industry. She has been involved in a number of international and national research projects, with a total project value of €29M , including the Irish Research Council Enterprise Partnership Scheme with Oran Pre-Cast, EU Horizon 2020 projects such as Built2Spec, Hit2Gap, Geofit and METABULDING Labs; Science Foundation Ireland nZEB-RETROFIT project; 'Aerodynamic optimisation of cycling in para-sports' project (in collaboration with TU/e); and Science Foundation Ireland Industry Fellowship with Tobin Consulting Engineers.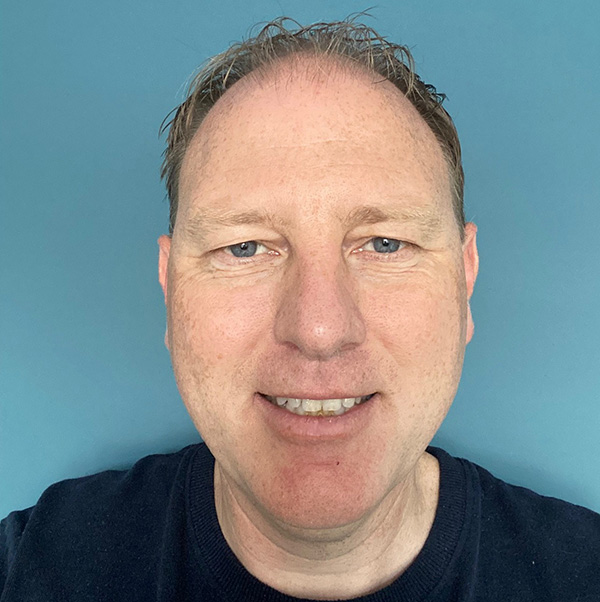 Keith Proudfoot, Managing Director,  MyFolio3
Keith Proudfoot, Managing Director of Titan Roofing Ltd (ICIA Sub-Contractor of the Year 2019 and 2020) has over 20 years' experience in the construction industry.
During his time in the industry Keith has managed Technical Sales, Contract Management, Quantity Surveying and Marketing for a number of companies.
This experience and knowledge of what's required in the construction tendering and technical submittal process has helped with the design concept for MyFolio3. MyFolio3 is a construction only mobile application designed by Keith Proudfoot and launched in March 2022. It allows you to build your portfolio and showcase the projects, clients and teams you have worked with. Keith believes the construction industry deserves a single source location for project references, achievements and association with design teams, contractors, suppliers and clients. This is important for both national and international relationships to build, share and grow. The app achieves this connection by presenting our project and allowing all other participating businesses and individuals to associate with the project.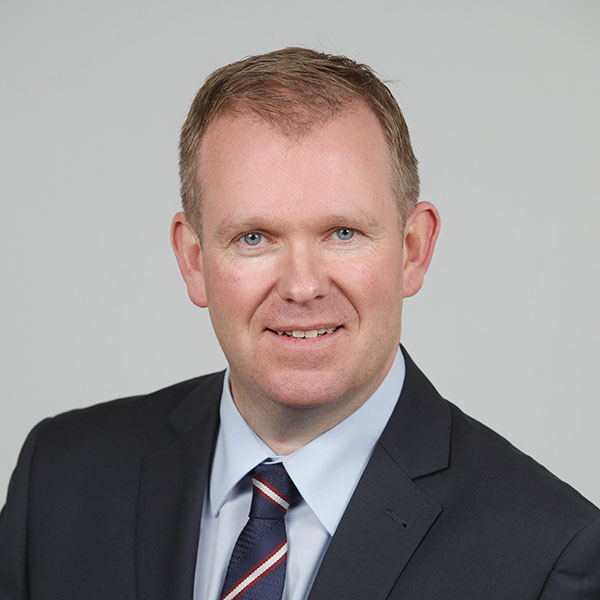 Sean Downey, Director – Specialist Contracting, Construction Industry Federation of Ireland (CIF)
A Chartered and Registered Building Surveyor with over 20 years post graduate, technical and project management experience in Irish and European building projects.
Managing specialist and subcontractor trade associations to assist in the development of professional, efficient contracting businesses. Our aim is to showcase the value of our member companies as 'best in class' and to help them achieve their business growth ambitions.
Leading initiatives on innovation, BIM and continuous improvement for the construction sector.
Specialist support areas primarily include, advising on contract, payment, dispute resolution and procurement issues.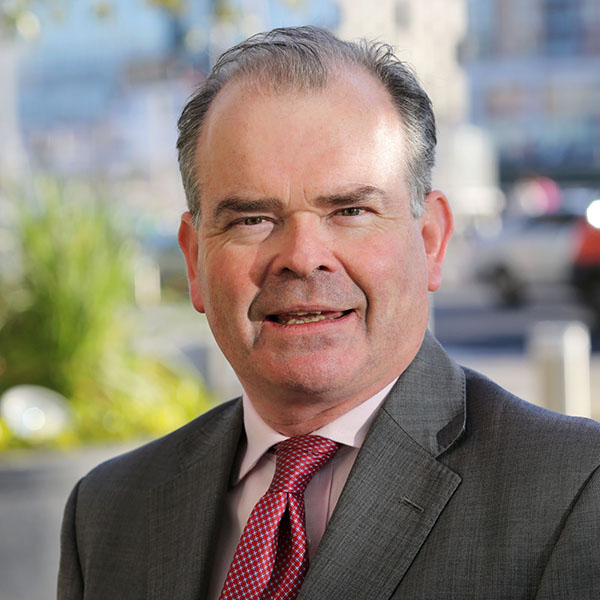 Neil Kerrigan, Head, Industry Led Research & Collaboration Programmes, Enterprise Ireland
Since May 2019, Neil has strategic responsibility for Enterprise Ireland's € 60m Research Collaboration Programmes which include the National Innovation Vouchers, Innovation Partnerships (in collaboration with IDA Ireland), Technology GateWays, Technology Centres (in collaboration with IDA Ireland) and National Immersive Needs Led Innovation Training Initiative (in development).
He is a member of the Government's Construction Innovation and Digital Adoption Team which is implementing a RD&I Infrastructural investment programme to support the development of the National Construction & Built Environment industries in advance of Ireland's National Development Plan – Project Ireland 2040.
Previously Neil headed up Enterprise Ireland's Global Sourcing, Public Procurement & its relationship with International Financial Institutions ie the World Bank & the Asia Development Bank. Prior to taking up this role he worked with the Forest Industry and the Departments of Business & Agriculture to organise the Forest Industries supply chain in advance of Brexit and prepare for the commercial opportunities from woodfibre volumes doubling over the next decade in Ireland.
Between 2010 and 2015 he was responsible for the delivery of three of Ireland's Advanced Industry Led Technology Centres covering Energy (IERC), Pharmaceuticals (PMTC) and Advanced Manufacturing (IMR).
Between 2004 and 2007, he successfully led the Construction Markets Division of Enterprise Ireland where he inspired the delivery of the Leadership for Growth Programme for Construction CEOs in 2006.
Neil is a Chartered Civil Engineer and Fellow of Engineers Ireland. He holds a Bachelor of Engineering Degree from University College Dublin and Higher Diplomas in Project Management and Highway & Geotechnical Engineering from Trinity College, and Business Strategy and High-Performance Leadership from the Irish Management Institute.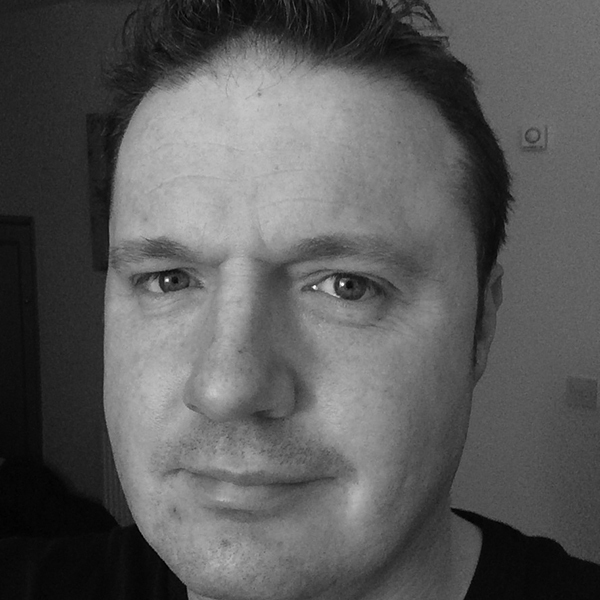 David Purdon, Technical Director, Autodesk Division, Diatec Group
David has been providing consultancy services in Autodesk Design and 3D software since 1994.
David transitioned to the Autodesk channel in 2000 as a Technical Specialist while expanding into IT, Cloud and Virtualisation.
David is a qualified and accredited Autodesk technical software specialist for Autodesk Construction Cloud, Autodesk Revit, 3DS Max, Infraworks, and is certified in BIM through RICS.
As Technical Director at Diatec Group, David's primary focus is helping clients in the AEC sector with Autodesk technologies and workflows,
ensuring clients can be successful, optimising their outputs, and ensuring the investments made in technology and services deliver the best business outcomes.
Tamas Borodi, Regional Manager, OpenSpace
Tamas is a sales and business development leader with 17 years of construction and real estate industry experience. Working successfully with both small and the largest contractors and developers across the EMEA region. Specialised in building long-lasting customer relationships and business partnerships with a natural ability to collaborate and communicate with diverse stakeholders.
Tamas ran his own prop-tech company before joining OpenSpace as one of the first employees outside the US. Currently he is leading a sales team in UK/IE and Northern Europe.
Tamas is passionate about construction tech and reality capture.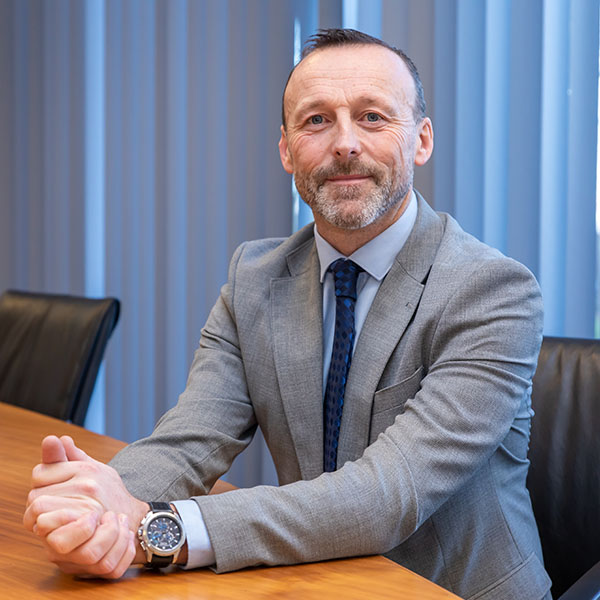 Tony Dalton, Director, Further Education & Training Services, Laois Offaly Education & Training Board (ETB)
Tony Dalton has been the Director of FET in Laois and Offaly ETB since the establishment of the ETBs in 2013. He is responsible for the management of all FET Services and provision in Laois and Offaly. He serves as the Chair of the DFET/ETBI Quality Strategy Group and as such has overseen the development of new ELC provision, the implementation of the Statutory Review of ETBs with QQI, and the development and implementation of emergency Quality measures during the pandemic including remote teaching and learning.
He represented LOETB as Project Lead in the pilot for the Outcomes Based Funding model with SOLAS that informed the development of the Strategic Performance Agreements across the FET sector, and is currently working with SOLAS to develop a new FET funding model. He is responsible for the National Construction Training Centre in Mount Lucas and is the lead in the programme development process for new NZEB and Retrofit programme development and provision. He is also supporting a number of Government Departments involved in the roll out of the Housing for All strategy.
Currently, he is leading the LOETB response to the Just Transition process, the integration of all FET Services and the development of a single Quality system in Laois and Offaly. This strategy focuses on skills, pathways and inclusion and the provision of full and part-time options for learners at all levels, in line with the new National FET Strategy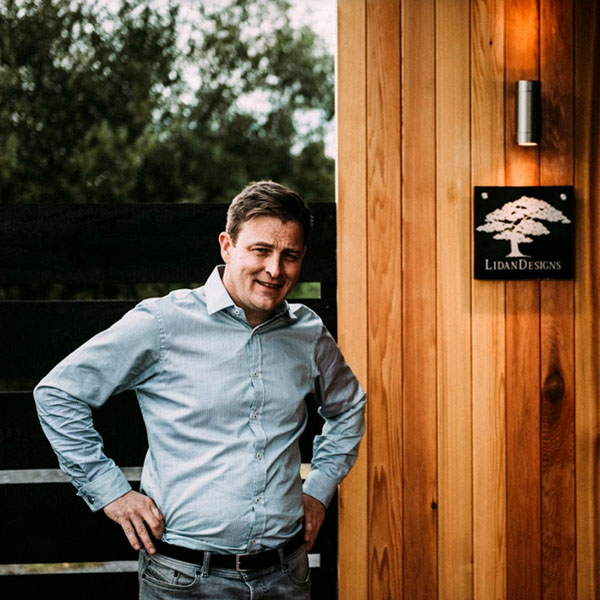 Dan O'Brien, Co-Founder and Managing Director, Lidan Designs
Lidan Designs is an Irish owned modular off-site construction company based in Roscommon.
Founded in 2017, Lidan manufactures and Installs timber buildings that are among the most sustainable buildings being currently built in Ireland with an extremely low embodied carbon score – already less than half the RIAI 2030 targets.
Prior to founding Lidan, Dan spent 20 years working in corporate strategy and thought leadership, 15 years of which were spent with Accenture in a global role. He has extensive experience in corporate finance, M&A, business development and growth strategies, research & innovation and advised companies like Microsoft, AT&T, France Telecom, Hewlett Packard, Telecom Italia, Telenor, Telstra, China Mobile and Vodafone. Dan has also worked in eir back in the 90's again in the areas of strategy and restructuring.
Lidan has been heavily focused on Innovation which was reflected in their recent win at The National Enterprise Awards 'Future Focus' for their achievements in 'Innovation & Sustainability'. Lidan's customers are increasingly public sector including Fingal, DLR, OPW, Department of Education with private clients such as Castle Leslie Estate.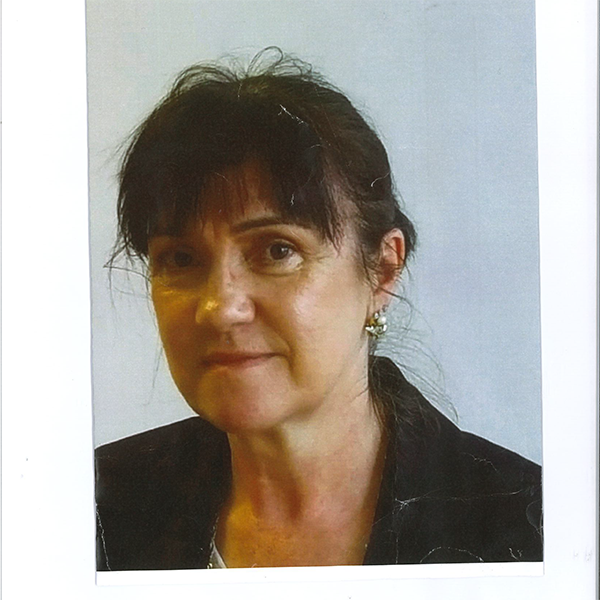 Mary C. Flynn FSCSI FRICS MAPM MSc aBIMM. 5DBIM QS -Dublin City Council
Mary has worked in the AEC industry for over 30 years in Ireland & the UK. She joined Dublin City Council Quantity Surveying Division in 2016 having previously come from a private sector and commercial sector background. Mary is co-founder of the Public BIM Group comprising of the major public bodies collaborating on common interests such as BIM, Public Works Contracts, and Digital transformations. She sits on the SCSI QS BIM Working Group focusing on the development and use of 5D BIM amongst the Quantity Surveying profession. She also sits on the ICMS Working Group and is actively involved as APC Assessor/Chair for the SCSI.
Mary is a non-executive director on the board of Construction IT Alliance and regularly contributes at conferences as a speaker both at home & abroad on BIM & the QS, Public BIM and BIM & Smart Cities. She is passionate about the use of Data for the Public Good through its collection, harvesting, mining and analytics. She guest lecturers with various Colleges, having previously lectured for a number of years part-time in TUDublin. Mary also sits on the Judging Panel for the Irish Construction Excellence Awards.
Mary sits on the board of the European Council of Construction Economists (CEEC) and hold the position of Secretary General. She also acts as BIM advisor to the Construction Sector Group (CSG).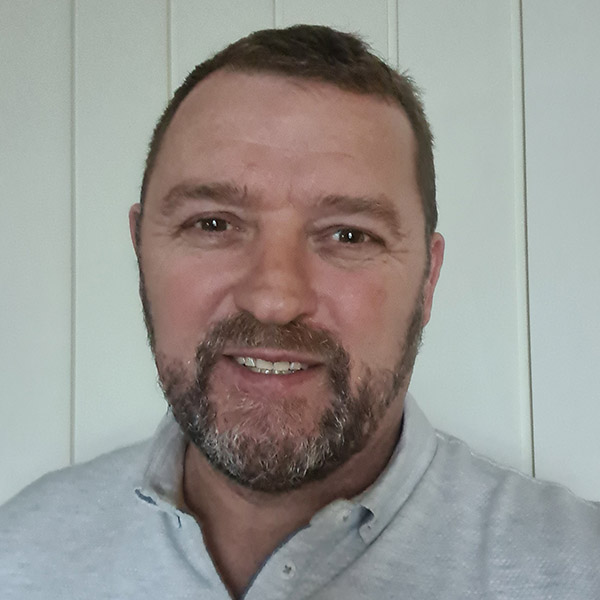 Stephen Lynam, Technical Advisor, Office of Government Procurement
Stephen Lynam has worked in the construction industry for 35 years, commencing his career on site as a general operative in the private sector, progressing into design as a Civil Engineering Technician in the Office of Public Works, Architectural Technician in the Department of Education and Skills. There, he furthered his studies and became a Civil Engineer in 2007 and completed a master's degree in Information Communication Technology at Dublin Institute of Technology in 2015. Stephen moved to a new position as Technical Adviser for Construction Contracts in the Office of Government in 2018. In his role there he has the responsibility to develop a plan for the implementation of Building Information Modelling (BIM) across Public Works Contracts and the Capital Works Management Framework (CWMF). As a seasoned construction Professional within the Civil Service he is passionate about advancing BIM in Ireland and in particular, for the Public Works Contracts.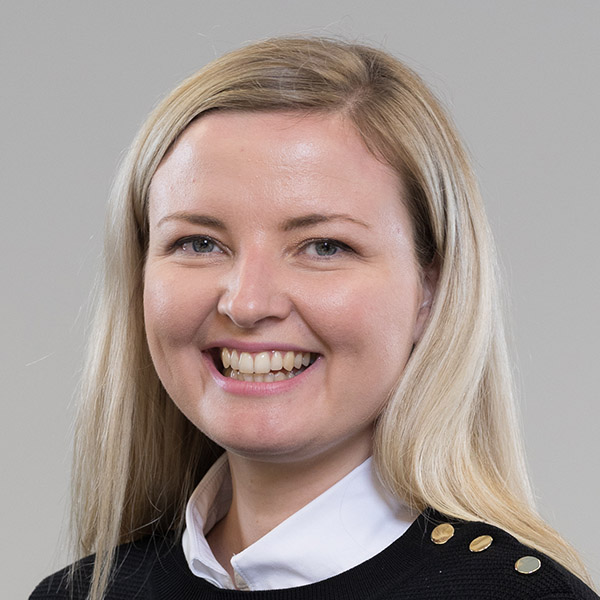 Aisling Kehoe, Design Manager, John Sisk & Son
Aisling Kehoe works as a Design Manager with Sisk Group. She is a registered Architect, former RIAI Council Member, and has over 10 years' experience in the construction industry in Ireland and New Zealand. Aisling is also the Chair of the Construction Sector Group Sustainability Action Group.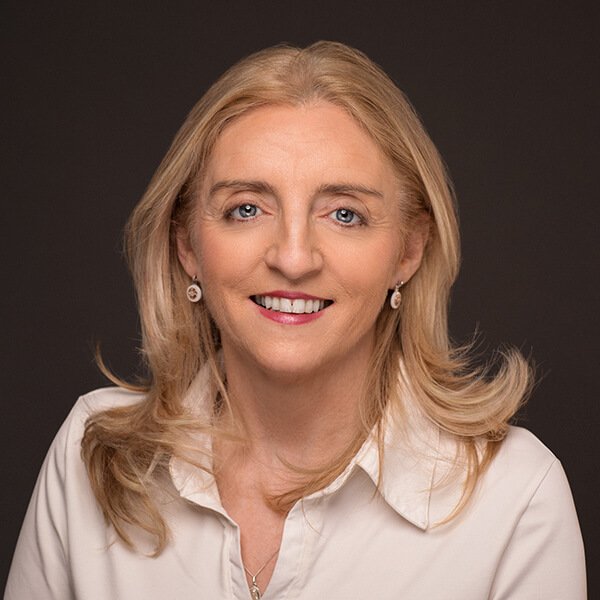 Mary Cronin, Founder, UpThink Innovation Agency
Mary is an innovation specialist, systems thinker and a circular, bioeconomy and sustainability consultant. As the founder of UpThink Innovation Agency – Mary works with SMEs, and large organisations to create strategies to develop circular and bio-based business models to generate growth.
As a Chartered Engineer(CEng) and technologist Mary is proficient in combining her expertise in innovation, circularity, the built environment and IT/digitalisation, to create growth opportunities, enabling organisations to transition to a low carbon future. UpThink creates outcomes that are not only enable economic growth but also generate positive environmental and societal impact.
Lecturing in UCD School of Engineering, Mary delivers modules on Entrepreneurship, decarbonisation and the circular economy and in addition collaborates with UCD Energy Institute and industry companies to solve decarbonisation challenges.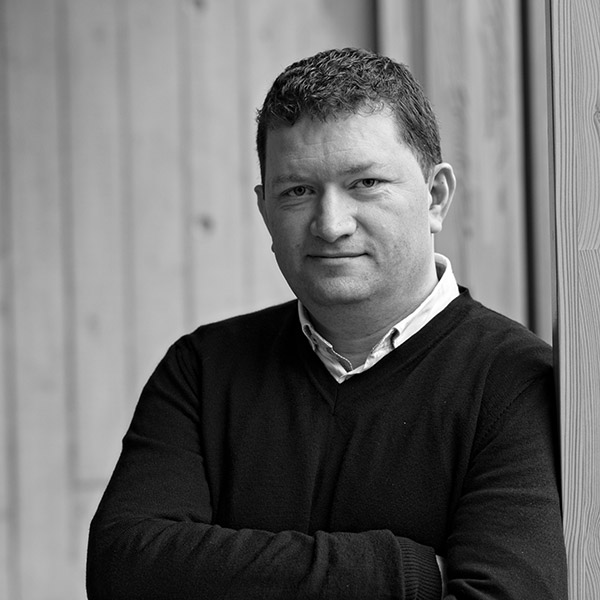 Pat Kirwan, Head of MMC Delivery, C+W O'Brien
Pat is head of MMC Delivery at C+W O'Brien Architects, an innovative Architectural practice with a specialism of delivering high quality design solutions using MMC including digital delivery. Pat has a master's degree from the University of Salford, Manchester in Digital Build Environments with a focus on lean procurement, design, and construction methodologies. He is an active member of various organisations including the Modern Methods of Construction Subgroup of the Irish Construction Sector Group, Whole Life Carbon Technical Committee of the Irish Green Building Council, and a member of the RIAI Council. He is also a founding director of MMC Ireland, a new representative body for those that procure, manufacturer, design and construct the various categories of MMC.
Pat has over two decades of experience working in the built environment, performing in all aspects of project delivery across a diverse range of sectors, with a considered focus on sustainable design and technical delivery at both pre-construction and construction stages. He is a qualified BREEAM AP and International assessor and a Certified Passive House Designer.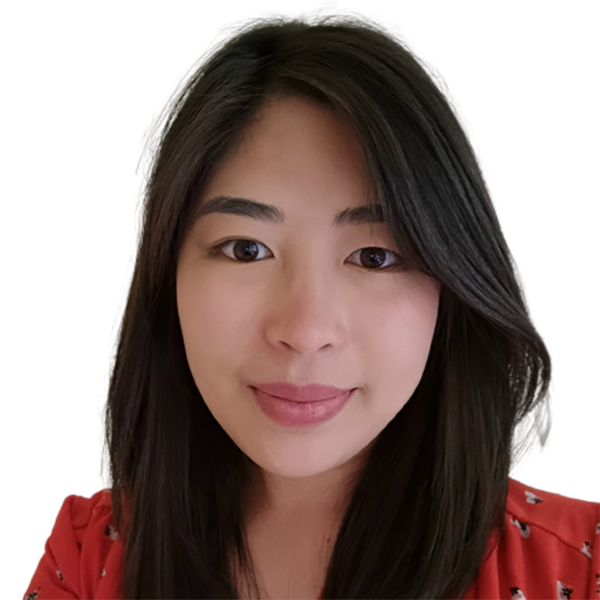 Veronica Mariti Sesoko, Assistant Engineer, Smart City Unit, Dublin City Council
Veronica Mariti Sesoko is an Assistant Engineer at Dublin City Council (DCC) Smart City Unit/Smart Dublin, the innovation section. She has been involved in projects areas such as Mobility, Environmental, Connectivity, Engagement, Spatial Analysis, Drones, 3D City Models and Digital Twins. Her qualifications include a master's degree in Engineering Transportation from Trinity College Dublin and a bachelor's degree in Civil Engineering from Brazil, her home country. She is a member of Engineers' Ireland Council and the Vice-Chair of DCC CPD Sub-committee for Graduate and Assistant Engineers. Veronica was also involved with active learning methodologies and had one year's experience in construction and engineering consultant company LithoTec (Brazil).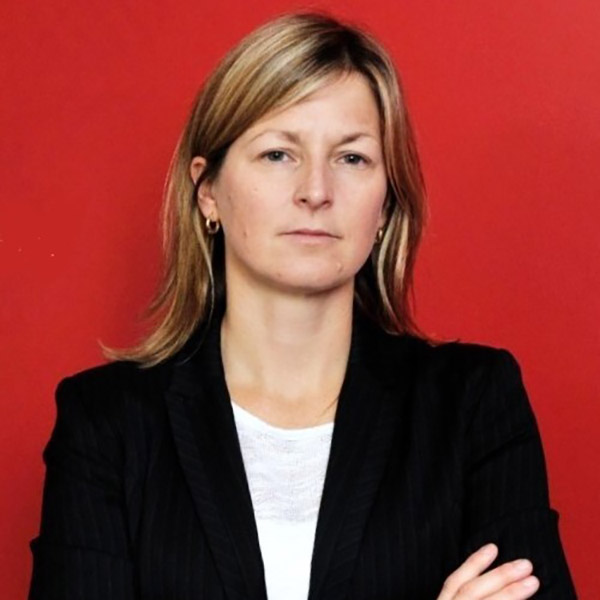 Kerry Pollock, Head of Technology & Strategic Business Change, Cairn Homes
Kerry is a results-focused strategic transformation leader with a proven track record of excellence in accelerating Digital, Business, Regulatory and Agile Ways of Working transformation programmes. A reputation for delivering success with positive team culture. Kerry's experience fuses core consulting skills with cross-disciplinary collaboration and strategic thinking.
An ability to build strong, lasting relationships quickly across global networks. A depth of experience in a wide variety of technologies and business operating models across Financial Services, Technology, Insurance, Construction, Mobile Tech, Travel, Public & Retail sectors.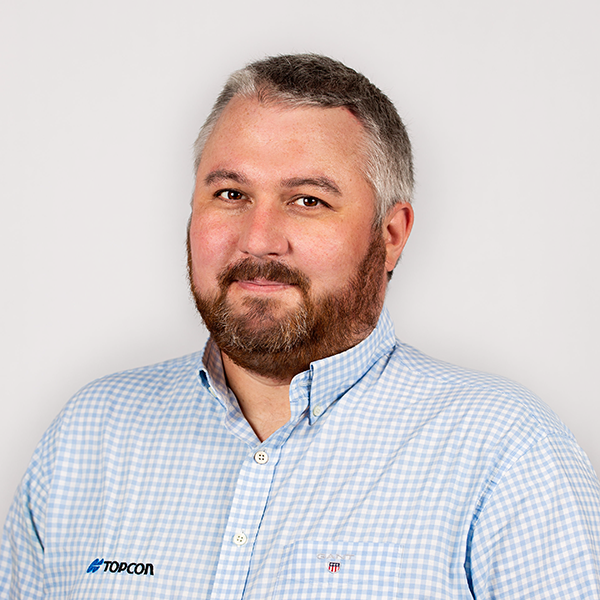 Jonathan Argue, Technical Specialist: Geomatics, Topcon Ireland
A voice for geospatial technology solutions, innovation, education and training in Ireland's construction industry. Jonathan delivers Topcon's ethos of 'With you all the way' throughout Ireland.
He uses his education, MSc Geospatial Engineering from DIT and BSc (Hons) Building Surveying from DKIT, and experience to improve the construction process by tutoring clients about the appropriate application of new technology and deriving lean surveying workflows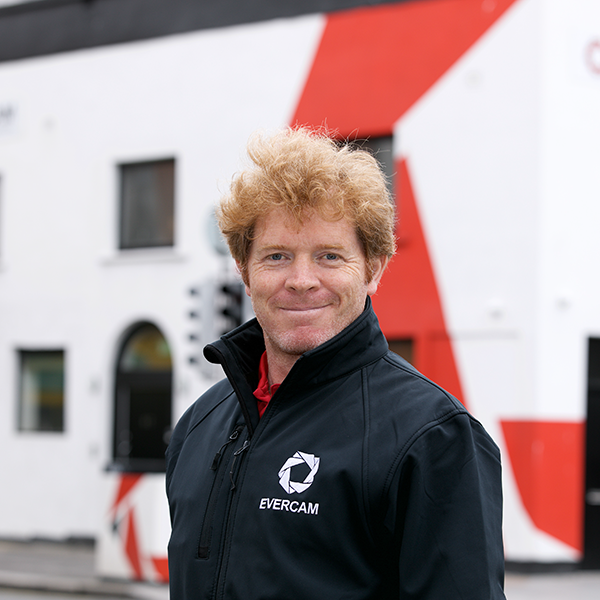 Vinnie Quinn – Director, Evercam – Construction Cameras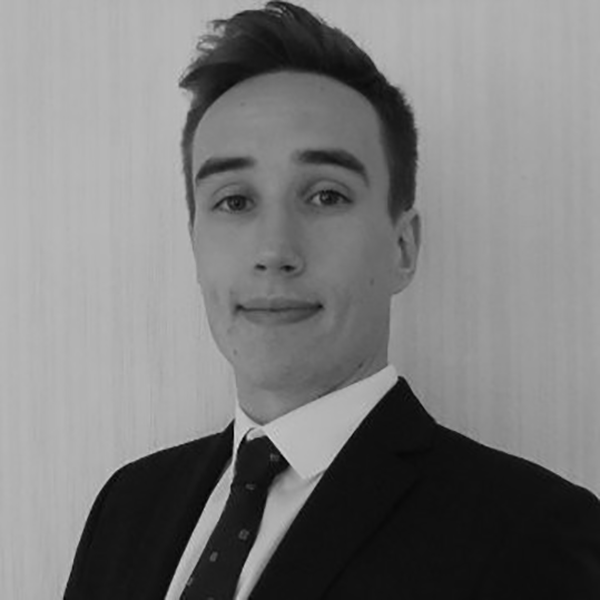 Eoghan Simpson, Senior Solutions Manager, Causeway Technologies
Eoghan is a Senior Solutions Manager at Causeway Technologies, the UK's leading provider of software solutions to the construction industry.
Eoghan has spent the last 6 years working with organisations across the built environment to help them remove paper and manual processes. His current focus is to facilitate organisations of all sizes to digitise their site operations and improve their productivity and profitability.
Causeway Technologies was established in 1999. Headquartered in Buckinghamshire in the United Kingdom, it serves over 2,800 customers and has over 400 employees. Causeway provides enterprise and cloud software solutions to the construction and infrastructure maintenance industries and spans the full value and supply chain